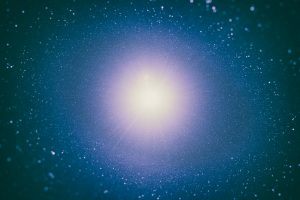 An old man spinning a yarn at a bar, a story that almost no one believes. A tale which causes the other patrons to roll their eyes. Michael was one of those patrons, one who resigns himself to listening Jack and his story. But once Jack begins, Michael is helpless but to be drawn in, the sheer horror and tragedy of the story impossible to resist. And we, the reader, are drawn in too.
Kaliann Brill's Watch for the Lights, is a Stephen King-esque short horror story. It's not blood and guts and gore. It's more creeping, more look-over-your-shoulder, more hair-on-the-back-of-your-neck. It's these kinds of horror stories, the ones that  make me feel like I'm being watched, that I truly enjoy. This was delightfully eerie and ominous, the way a good horror story should be.
There are some big writing issues here. It's a little difficult to figure out who is talking in the first couple of paragraphs. There are repeated words and phrases – which is somewhat of a pet peeve of mine, particularly in short stories. There are typos and awkward phrases. However, the story itself is impossible to resist. It's takes an excellent concept and a delicate hand to write a horror story that does not exist in obvious cliches, and Kaliann has the chops for it. This story is in need of a strong editing, but it's worth checking out because the story is that entertaining.
I really wish I could give Watch for the Lights a better official rating. But I can't discount the typos and errors despite how much I loved the story. Check out Kaliann's story here, and leave her some love!
Official Kristine's BRF rating:

Photo courtesy of Rodion Kutsaev via Unsplash.