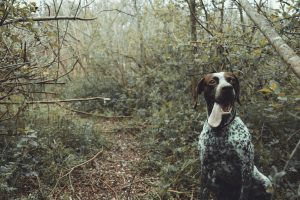 Magic. Mystery. Suspense. Romance. And a dog.
That's all you need to know about the plot of The Magic of Rembrandt by AR Jung. It's a beautiful tale about what our pets – specifically our dogs – do for us. It's sweet, it's sad, it's compelling. But most of all, it's heartwarming.
The Magic of Rembrandt has some flaws. The sentence structure could use a little work to help with fluidity, and there is so much detail given that the reader is not responsible for using their own imagination. But I think the hardest part is that there does not seem to be a sense of order in the way we are given information, particularly back story. Much of the information that we receive comes in the form of almost afterthoughts during the action of the plot. Its importance is subjective, but its placement in the story feels odd.
I think the antagonist needs a little more "stage time". By the end we know what he wants, and we know, in a broad sense, why he wants it. But I want more. I want to know his specific intentions and motivations, particularly the change in those motivations from the beginning to the end of the story (read it and you'll know what I'm talking about). I want to feel his antagonism and the threat he poses to the protagonists. I want there to be more instances of danger and escape, of magic and relief.
The concept and the plot of The Magic of Rembrandt are solid and have a lot of potential. I truly believe this could be developed into a full novel, should the author choose. I enjoyed the theme, and there are passages where suspense and tension are developed gracefully and tactically. And as I said, there are a lot of elements that I want to know more about, that meant I had no choice but to keep reading.
I really want to give The Magic of Rembrandt 4 faces. But, at this stage of the story's evolution, I just can't. It feels a bit like a middle draft, rather than the final piece. This story is ripe for development, though, and I think, with some work, it would be an excellent addition to a pet-themed anthology. Read The Magic of Rembrandt by AR Jung right here.
Official Kristine's BRF Rating:

Photo courtesy of Mariyan Atanasov via Unsplash.