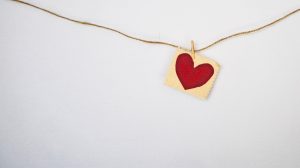 If I Die Before We Meet appears in Derra Sabo's short story collection Anomaly. It's a very short piece that reads like a cross between a poem and a journal entry. And in the end, it's a beautiful piece of writing.
The narrator dreams of their mate, and wonders about the idyllic life they might have together. These musings have more to say about the narrator's actual life than any future life they will have. The writing is brimming with a deep longing, one that a former version of myself strongly identifies with. I simply want to reach into the story and give the speaker a hug.
In what is ultimately a love letter to a future self, Derra creates this beautiful life that surrounds the speaker, but does not include her. I wish I knew why, but I'm also happy with the mystery. I did not like the inclusion of colloquialisms such as "nerding out" and "rocking out". The rest of the piece is so beautifully written that these turns of phrase seem beneath the writing. I found they interrupted the flow and the magic.
The centered format and stanza-like paragraphs confused me at first, as the collection is billed as short story. Combine that with the rhythmic, lyrical flow of the words and If I Die Before We Meet truly exists in the grey area between poetry and prose.
But, lest ye worry, this is not some overblown, angsty version of The Secret Life of Walter Mitty. Derra delivers a strong character who, while perhaps lonely, is also wildly hopeful. He or she is looking toward the future at a happiness they are almost certain resides there. This is truly a moving piece!
Check out If I Die Before We Meet in Anomaly by Derra Sabo!
Official Kristine's BRF Rating:

Photo courtesy of Debby Hudson via Unsplash.