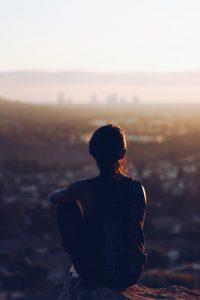 A cautionary tale for anyone who creates.
First Prize Winner comes in a collection of essays and poetry called The Clouds Beyond Us by Rahf AlRashidi. This particular essay talks about an experience the author had wherein she won first prize for a piece of art in a regional competition. Touching on themes of talent (and negligence thereof), persistence, distraction, and imposter syndrome, Ms. AlRashidi delivers an honest view of her success, and the fallout that happens after.
I think everyone who creates can relate to the emotions Ms. AlRashidi writes about. And she poses an excellent theory regarding the aftermath of neglecting a talent – that if you neglect it long enough, it will, in turn, neglect you when you need it. As I said, it's a cautionary tale to keep your gifts alive and well-fed, or risk losing them.
There are no surprises in this essay. The writing is straight forward and easy to read, with a few errors in grammar and syntax that are easy to overlook, and a couple of tense changes that are easily fixable with a keen eye. Reading this piece definitely made me feel less alone in the way I feel about writing, knowing that someone else out there has had similar experiences, but did not offer anything new, nor does it take any risks. At its heart, though, it is familiar, comfortable, and a pleasant read.
Check out First Prize Winner in the collection The Clouds Beyond Us by Rahf AlRashidi, right here.
Official Kristine's BRF Rating:

Photo courtesy of Christopher Sardegna via Unsplash.