In May 2017 I left the workforce to pursue my dream of being a published writer. I write novels and short stories, but I'm not sure I can narrow it down to a specific genre. I love writing mysteries and thrillers the most, but I surprised myself when I wrote a fantasy/adventure. And the erotic thriller I wrote really challenged me. I think I'm still finding myself as a writer, but the journey is the most fun part of it all.
The road to your dreams is not paved with money, so it's been a learning experience. And it's certainly not a road that can be traveled alone, at least not for me. The wonderful man I married in 2013, my Tim, has been a blessing and a God-send. He has been nothing but supportive and encouraging, and he's given me the good ole' kick in the ass when needed. If it weren't for him, you wouldn't be reading this now.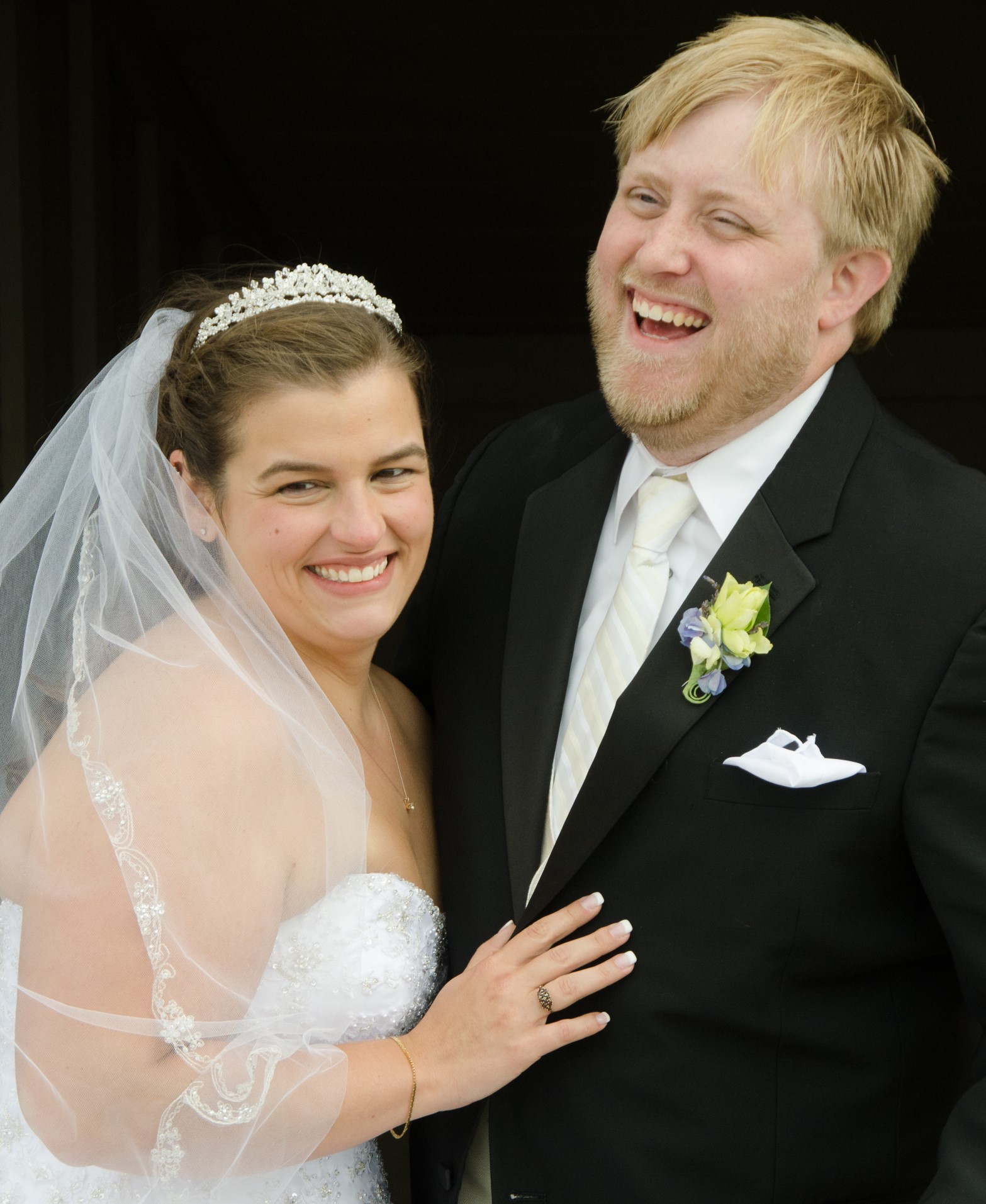 There has been other help in my household as well. Miss Bee-have Donahue (we call her Bee, among many other names) is my ever-present writing side kick, supplier of kisses and cuddles, and seat snatcher extraordinaire. If your grave was warm, yes, she would jump in it the second you got out (which would be a feat unto itself). Then she would give you the stink-eye for telling her to move.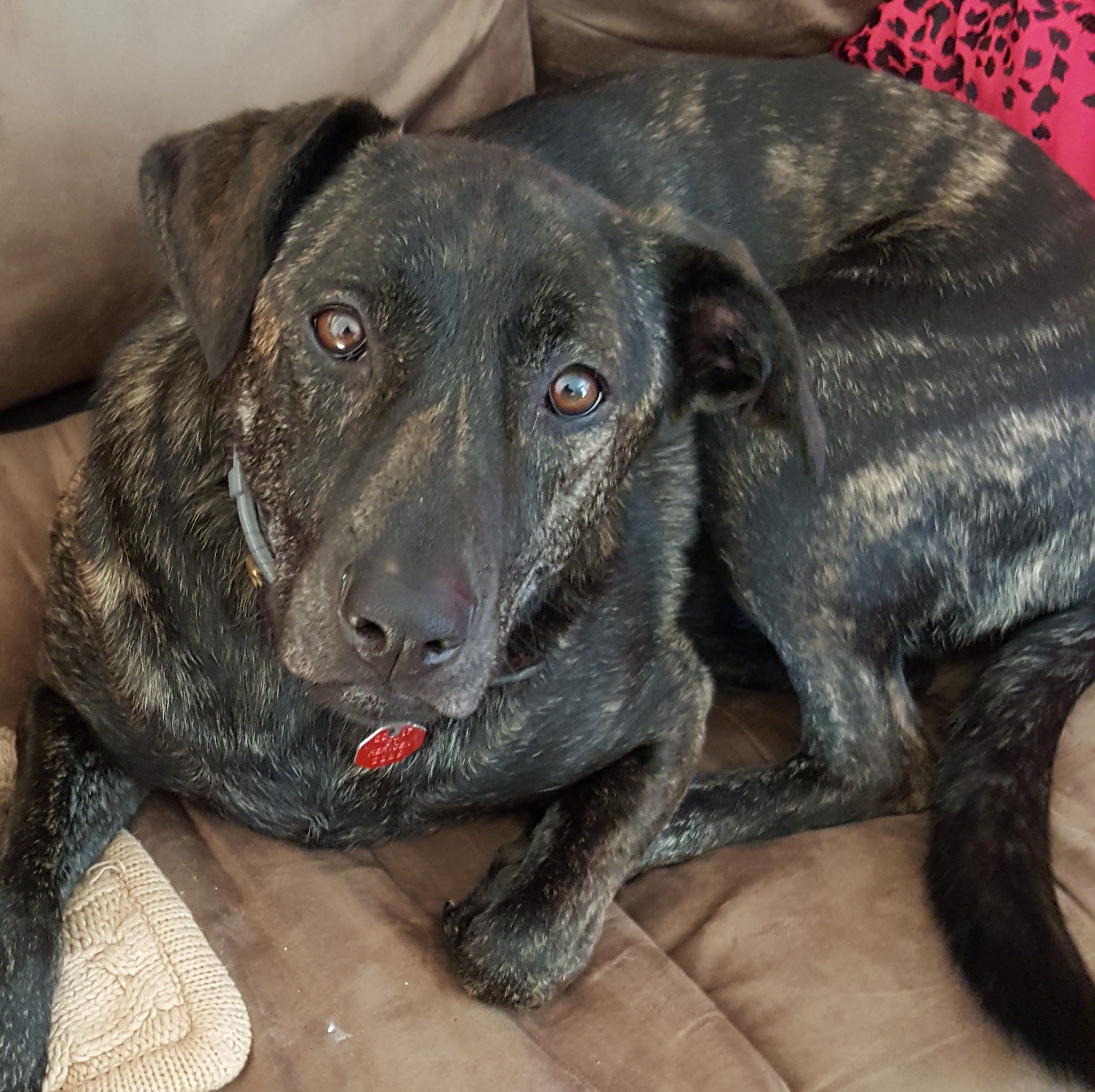 Tim and I have been together since 2008. Oscar and I have been together longer. He's been my fluffy bubbie, eater of shoe laces, and failure at mouse catching since 2005. We've been through a lot together, and our relationship seems to be that of a sit-com: I being the emotional, oft-foolish, bumbling character who learns an important lesson at the end of each episode; he being the aloof cat who judges me then demands food. But he's cute, so it works.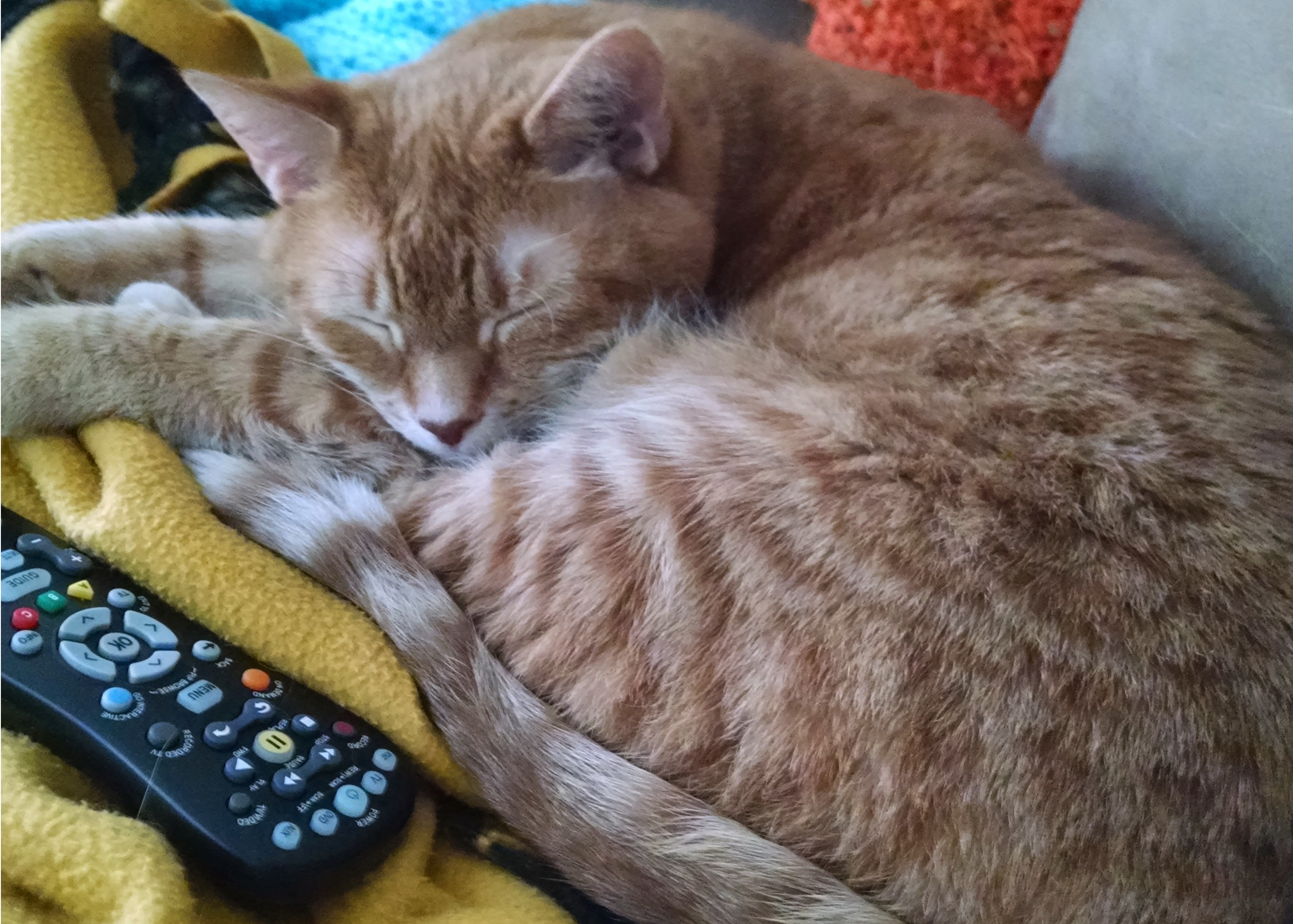 In April 2016 I was diagnosed with MS. I don't talk about it too much because there isn't a whole lot to talk about. As far as symptoms and life-interruptions go, I have very few. I am one of the extremely lucky few who was diagnosed early and quickly. I have no physical symptoms and have been exacerbation-free since I started treatment. In my thank-you speech would be my husband, for caring for me when things were rough, my doctors for being the best in their field, and a surprise appearance from the pharmaceutical company that makes my treatment. If it wasn't for them and their free drug program I wouldn't have been able to use one of the most successful treatments for MS available. (To learn more about MS click here.)
It is true that you are never finished discovering yourself. One day I decided I was going to paint, just for the hell of it, and as an outlet for some heavy emotions I was feeling. This is the result of that session and the start of a new hobby. I never knew I was even a half-way decent painter, now I can't get enough. Check out the Artwork page to see more of my work!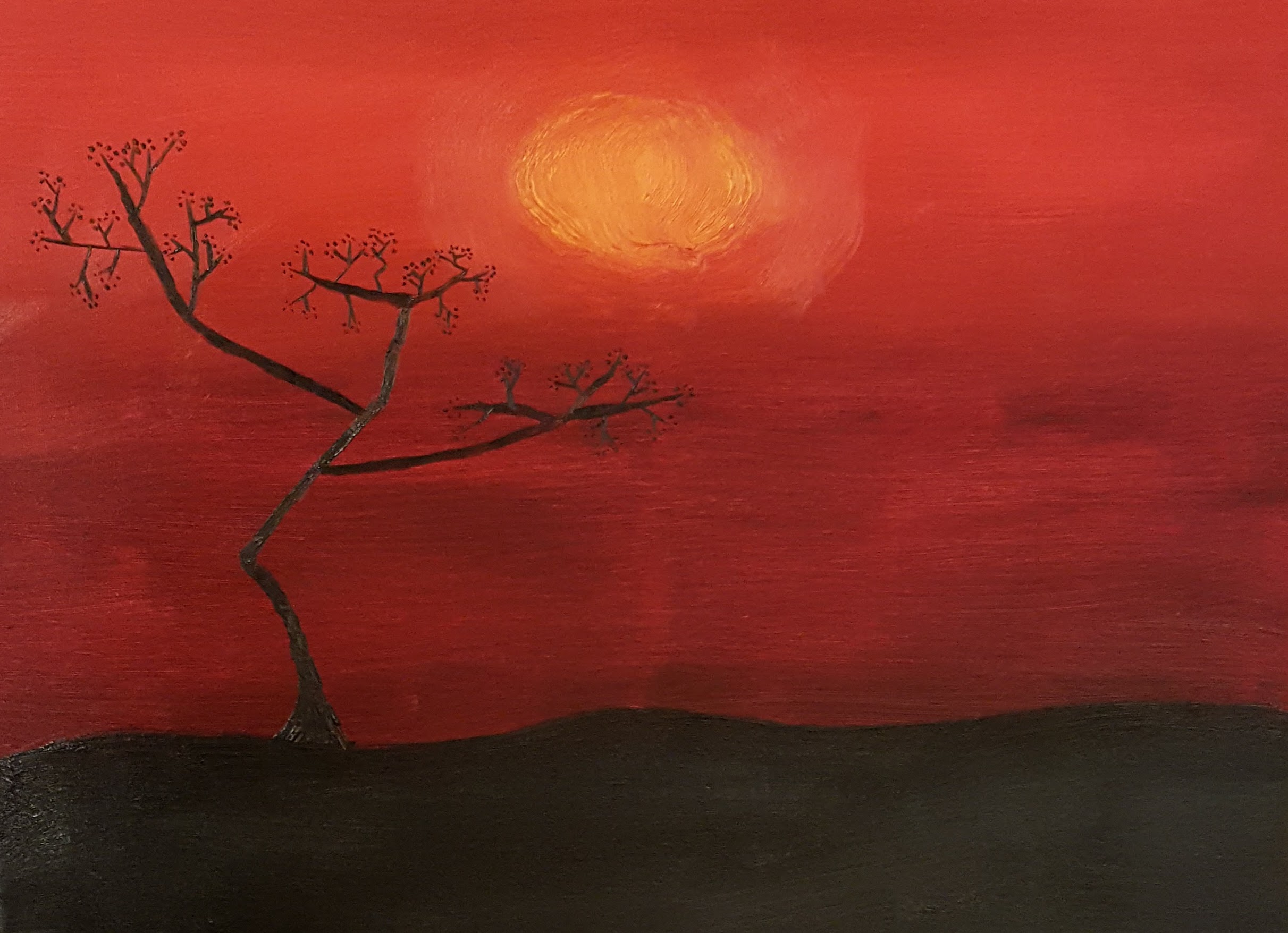 Ask any writer what the most important writing habits are and in the top three will (or should!) always be reading. I love to read! I'm always looking for the next book that sucks me in and doesn't let go. I live for Goodreads and my "to read" list grows every day. My local library has been a savior to both my reading habits and my wallet (I want to go there right now. Be right back.).
My absolute favorite book is The Shadow of the Wind by Carlos Ruiz Zafon. It sparked my love for books about books. Other favorite authors (in no particular order) include Stephen King, PC Cast, and JK Rowling. This is no where near an exhaustive list. I'll read just about anything.
I also enjoy non-fiction. My absolute favorite non-fiction writer is Erik Larson. Devil in the White City was amazing! I'm also fascinated with anything related to the Watergate scandal (even though it was before my time) so Bob Woodward and Carl Bernstein occupy some room on my bookshelf. David Sedaris and Chelsea Handler are two of my favorite for a good laugh at the inanities of the world. And my favorite guilty pleasure, loosely fitting into the genre of non-fiction: political tell-alls written by former staffers and aids. For whatever measure of truth they claim, they are wildly entertaining.
I certainly won't say that's all there is about me. I could yammer on about all of the intricate details of my life like anyone else can. But as a writer, knowing when to stop is as important as knowing when to give more. So welcome, I'm happy you're here, thanks for coming!